Welcome to our GP practice in Amsterdam-South!
We welcome you to our practice in the Rivierenbuurt, Amsterdam-South! Our practice is located near the beautiful Amstel and be reached well by all Amsterdam residents in the Rivierenbuurt, de Pijp, Amsterdam Oud-Zuid and Amsterdam-Oost (Omval and Amstelkwartier).
We offer personal, accessible care in a modern and innovative way. In order to be able to provide continuous care, we work with 3 permanent GP's in the practice.
We offer various types of care, supported by our 3 GP practice assistants, our POH-S / Practice support General Practitioner - Somatics and POH-GGZ / Practice support General Practitioner - GGZ (Mental health care).
We work together with other care providers in the neighborhood, with other general practitioners and with the universities, to innovate, to improve and to educate.
We are open almost the entire year (with the exception of the weekends and public holidays) from 08.00 until 17.00 hours.
You can arrange many things online, such as: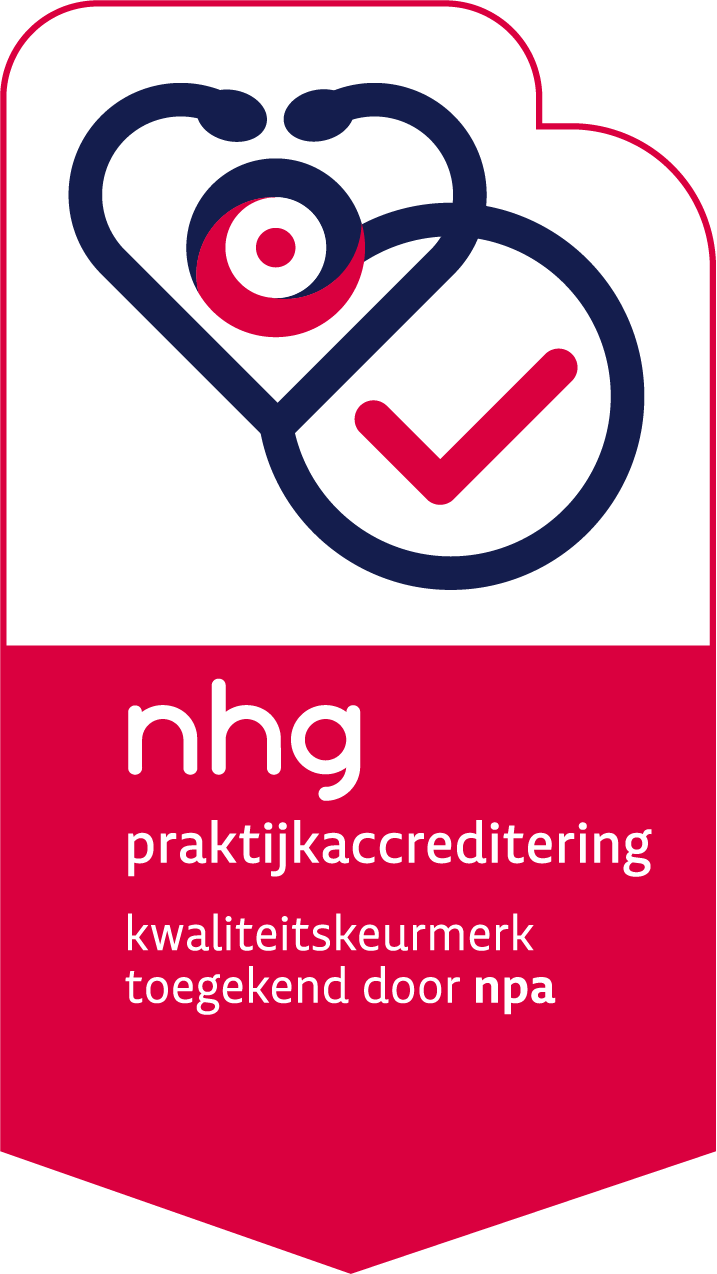 We want to improve ourselves. Since 2011 we have been tested annually by NHG Praktijkaccreditering (Dutch College of General Practitioners; Practice accreditation): this quality mark stands for high-quality and up-to-date care.
Via a patient survey you gave us the score 8.4!
The suggestions for improvement you have given will be taken into account.
Of course there is still room for improvement. What goes well? What can be done better? If you have a suggestion... let us know.
Become a patient? You can register yourself online.
See you at the consultation hour!